SOLACE
Shanghai, China | 2019
Furniture | Product

BRING SOLACE TO YOUR HOME.

Inspired by the traditional Baibaoqian craft of China, Solace is a table, tray and vessel collection that ritualizes the act of seeking comfort during times of distress in our contemporary world.
---
It is not everyday that one is presented an opportunity to visit 30+ factories, companies and artisans.

White it was exciting to see the vast variety of techniques and systems, there is still the sobering reality of China's history that should be taken into consideration.

China's culture and landscape has been devastated by the rapid effects of industrialization. It notoroiously known as the land of cheap labor and knock-offs. The phrase "Made in China" is iconically assosiated with such negative connotations..

Nearing the of its industrialization and a jump-start towards a new economic revolution, China is re-branding itself as a country that cultivates young talent, adopts sustainable practices and incubates emerging, domestic businesses.

The cycle is common with many other industiralizing counties, but with mass industiralization comes with mass homogenity.

China has a rich history and heritage, even with its changing dynasties thoughout the millenia. However, all of that is disappearing.
During the research trip, I have observed and narrowed down three major trends occuring in China today:

1. Outdated manufacturing models with poor workng conditions, relying on human labor.
2. Newer factories with automated and high-tech facilities.
3. Revival of Chinese artisianal craft.

We see this clash of economies, and by extension, its related subject. While there is no ethical nor definite path in which China should proceed, this transition will no doubt be a tumultulous one.

Ideally, we can hope to ahcieve a balance between the traditions and the future.

During this time of distress, we are faced with looming exsistential threats unprecedented in our history. During this time of economic, environmental and societal distress, we must remain resilient and informed. We must retain our humanity an empathy. During this time of distress, it is acceptable to seek solace in things that take us back to our roots, keep us grounded and make us centered.
---
HUNDRED TREASURE INLAY
---
Baibaoqian (Hundred Treasure Inlay) is an imperial craft of Late Ming and Qing Dynasties of China, that uses 4 techniques: inlay, lacquer, gold filling, and sculpting.

PROCESS OF THE CRAFT
---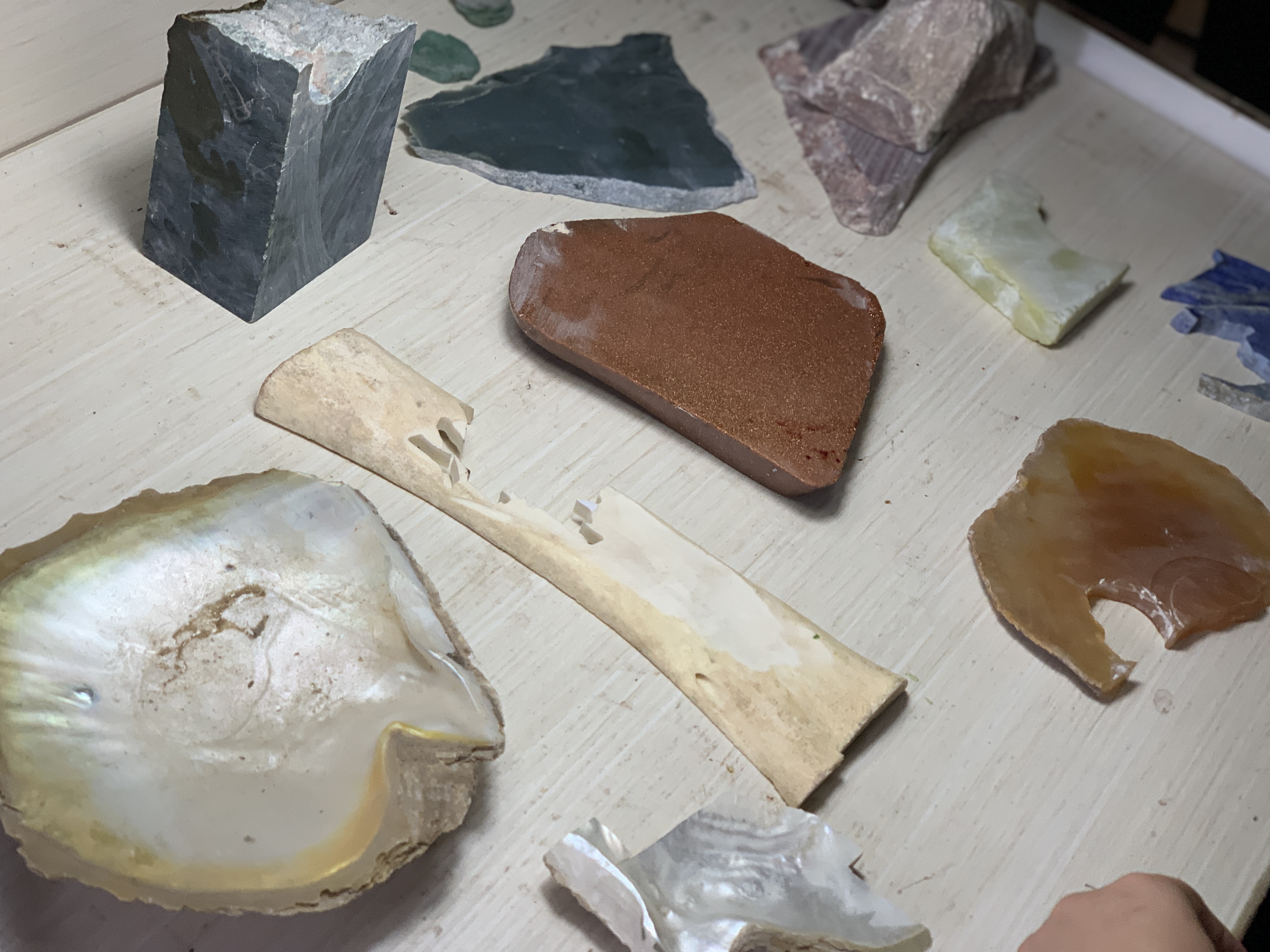 Raw Materials
Carving & Sanding
Compositions
Inlay