---
---
A network of seed libraries.
Bloom Box will be deployed in the neighbohoods of El Monte. Basic materials and templates would be provided so that assembly is easy and designs are customized to each local community.
MOCK-UP
---
Materials:
cardboard and cellulose acetate.

Seeds:
Heterotheca grandiflora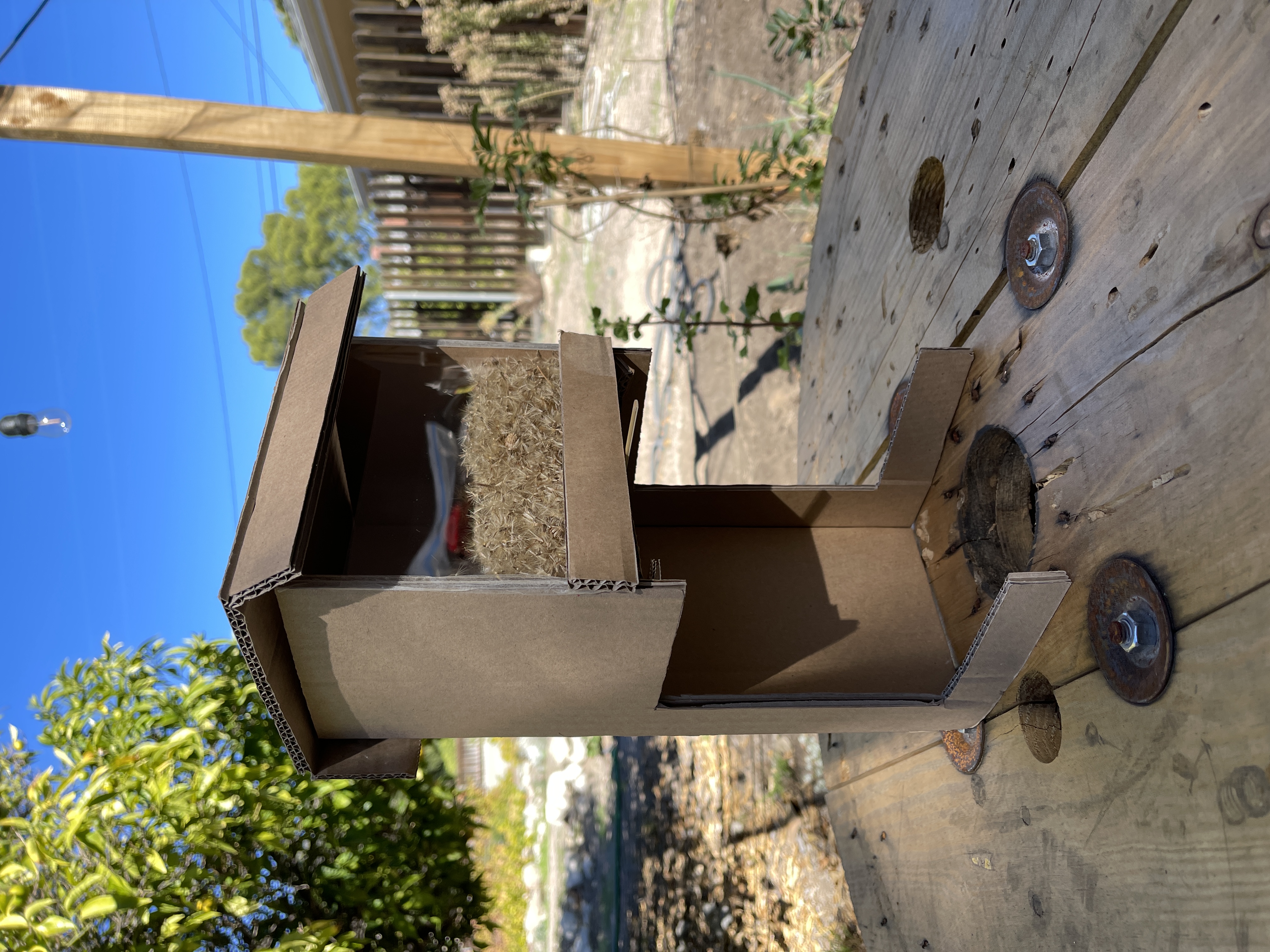 USER TESTING
---
Introduced and user tested with students and experts from the LA Arboretum.
---
SEED DISPENSER
---
Seed libraries are deployed throughout the neighborhood. The design is inspired by dispenser machines to create an engaging interactive moment.
PERFORATED PANELS
---
Panels are perforated with the Superbloom logo that appear as floral patterns and are utilized to hold the seed dispensers as well as seed packets.
ADJUSTABLE HEIGHTS
---
Seed dispensers are hung at different heights to accommodate different heights of people, especially children. The containers on the bottom counter-weigh the tall structure by acting as planters and seed catching trays for any stray seeds that may fall from the dispenser.